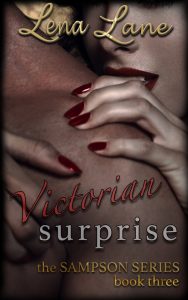 CLICK TO PURCHASE:
Paperback / Amazon / iBooks / Kobo / Barnes & Noble / Google Play
As the baby of the Sampson family, she's got sass and plenty to say, especially to her siblings. But when she meets Jon, she's at a loss for words. Considering how many unique individuals she'd met in her real estate business, his bold and quirky ways leave her unsettled. Can she see beyond his odd behavior to the person he really is?
As a former detective, Jon has an aptitude to dig for the truth, to expose the secrets people have. And Sharon is now his target. Charming her into sharing her story with him, he knows more about her than she ever intended. Exactly how he likes it. But will he be able to reveal his own history?
Can love break the walks they've both put around their hearts?
REVIEWS:
"OMG Lena, it was perfect."
"What a great story."
"Another steamy story with great characters. Loved it."