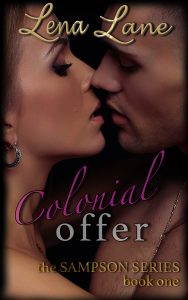 CLICK TO PURCHASE:
Sarah was content—or so she'd thought. Numbly going through each day believing she didn't need anything more, she hadn't been looking for love. Not until she met a real estate agent that sent her belly spinning with unexpected thrills. What will she do with the man who sent her life into a roller-coaster ride she couldn't control?
Scott was busy. The family business was running him ragged and he had barely enough time to keep his sanity. But some distractions cannot be ignored, and Sarah was too tasty a morsel to overlook—each nibble just made him want more. Could he convince her that he could give her what she never thought she'd needed?
In their real estate world where bids are often rejected, will she accept his final offer?
REVIEWS:
"Brilliant. Loved this first book of a new series and writer. Totally recommend."
"This one is a quick spicy read."
"It is one of those sit on the edge of your seat and forget about sleep I need to finish it."