You're invited to an all inclusive mountain resort and spa. Come and relax and let nature take care of your mind, body and soul. And its gift to you in return is LOVE!
Six authors. Six RomCom novellas!
Want to learn more about each author?
Click their names to visit their website:
Author Jeannette Winters
Author Anna Kristell
Author Elizabeth Lennox
Author Anne Welch
Author Lizabeth Scott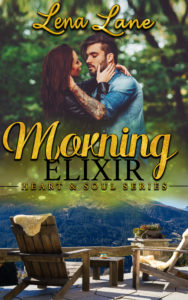 CLICK TO PURCHASE:
Paperback / Amazon / Kobo / iBooks / Barnes & Noble / Google Play
Ronaldo Rodrigues loves living art, and body painting is his passion, he just wishes more people were aware of it. An upcoming art event—and competition—on Mt. Montoya could be his chance to make it big and be recognized around the world. His only problem is a feisty woman who's determined to sabotage his appearance to the event.
Banker Reena Flores is in desperate need of a vacation, and her brother is sweet enough to offer her a nice getaway, at a steep discount. There's no way she can pass it up. What he fails to mention is the rabbit food and excessive encouragement for wellness that comes with it. Her goal of leisure is quickly hijacked into an escape from active relaxation exercises—and a hunt for iced coffee.
Their expectations for the trip are quickly destroyed. Could a week change their future in ways neither expected? But more importantly, will their passion become the morning elixir they both need?